The Spiral Underground
::
Even a tomb can be breathtaking...
The Underground is place to house my darker, non-profit artistry, and random written work.
Beauty can be found in all things, both of darkness and light...
Since my youth I have been into artwork and writing. My earliest inspirations were non-typical of others my age... HR Giger and Stephen King are masters of their crafts, regardless of the genre they attract, and I have always seen beauty in their work. Everyone has their own vision of perfection, but the eye of the beholder is ever-inspired by the hand of the artist. I use the Underground as a vault for my older and darker work. I do little of this anymore, but it is where I came from.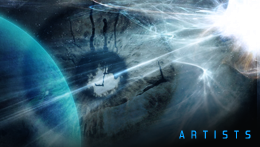 Dark Artistry and Aesthetic Alchemy
::
by David Bettger.
Visit the Underground Today! See where my artwork began, and the beauty of the road less traveled.
© David Bettger 2011. All rights reserved.
live - breathe - dream - art